[COPY] Šablona Rezidence [en]
Kateřina Klausová – Ambassador of the Candy Flat Design Project – Luxury supports charity
This young, fragile and beautiful blonde is a woman of many faces and skills. As a singer, she has become part of the global musical phenomenon, Mamma Mia; as an actress, she will excel at the beginning of 2016 in Filip Renč's new film Lída Baarová, as Adina Mandlová; as a model, she boasts the titles Miss Golf 2013 and Miss Beauty & Golf Tour Dubai 2013; and as a show host, she has her own show on the Playtvak.cz website. And on top of that, she is studying psychology and literature at Charles University.
Kateřina Klausová is a keen golfer, with an excellent handicap of 5.4. She has played golf since the age of five and pursues it professionally. Furthermore, she is also a host of the Golfminute Magazine show and the head of the Beauty & Golf Academy.
But above all, Kateřina is a Czech who respects moral values and is not indifferent to the fate of those who are weaker. We are very proud that she has become the Ambassador of the Candy Flat Design Project – Luxury supports charity, organised by Y&T Luxury Property.
Y&T Luxury Property - Main partner
We are a young and developing Czech real estate company with a distinct corporate image, specialising in exclusive properties in the best locales in Prague.
The Y&T Luxury Property team, comprised exclusively of women, has been providing its customers an innovative, creative, highly professional, and individualised approach to each project since 2010. We believe that every property that we not only renovate, but also include in our sale portfolio, has its story. And we are here to relay that story to the world and help clients make the right decision – after all, one should choose one's home primarily with the heart.
In 2013, our company celebrated great success with the Art Rezidence U Divadla residential project, which was featured in the legendary daily newspaper The New York Times, thanks to interesting interiors and our marketing strategy, and won the Realty Project of 2013 in the Czech Republic. This project was of key importance in developing an identity for our company, focused on three carefully selected areas, the combination of which creates unique projects: selling homes in the centre of Prague – design – luxury. Exquisite design and ideas were also used in the Candy Flat residential project, for which we designed the entire interior.
We believe in direct communication, fairness, and goodness, and do not need to hide our faces from our customers – trust and professionalism are of utmost importance to us.
We also provide sustained support to various charitable organisations. This year, we wanted to embrace charity with greater enthusiasm and commitment, by including in it our Candy Flat design project, which is so close to our hearts. This is so important for us that we have even incorporated the connection of the project and charity in the name. The Candy Flat Design Project – Luxury supports charity will support the Pink Crocodile Kindergarten for children to whom fate has not been
Candy Flat story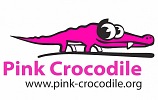 Pink Crocodile is an international non-profit organisation whose main mission is to care for children who have hearing impairments and severe combined disabilities, especially those who are socially disadvantaged, excluded from society for various reasons, or living on the edge of poverty. Pink Crocodile primarily supports projects focused on physiotherapy, education, services, and aids designed for such children. The organisation also helps integrate children into regular society, striving in many ways to improve their lives and those of their families, as well as fighting for their rights.
Our special kindergarten and primary school on Havířovská Street 476 in Prague 9 is open to children with medium and severe combined disabilities. We strive to ensure that they have good-quality education, therapy, general development, and services, in a safe and pleasant family-like environment outside of their homes. We offer all-day stays with an extensive educational curriculum, therapy, play, art, music, and physical education. Meals throughout the day and a period of rest are included. The staff comprise experienced teachers, a music therapist, a physiotherapist, and assistants for the children as well as for the teachers.
We are trying to integrate the children and their families into regular society to the greatest extent possible, and to improve the quality of their lives. In our intensive integration programme, we organise a number of regular after-school classes and leisure-time activities together with healthy children from our school's Day Care department, and with children from regular kindergartens and primary schools (Pink Crocodile Theatre, with plays and musicals; Pink Crocodile Band, for music classes and ensembles; Pink Crocodile Olympics, with various kinds of sports, such as yoga, trampoline, aquatherapy, running in special wheelchairs, and skiing; Pink Crocodile Art, for painting classes; and much more – we play, cook, and celebrate together, go on trips and organise summer day camps).

Baccarat is a French brand infused with a passion for working with crystal: it creates exclusive products out of glass, such as tableware, chandeliers, jewels, and interior decorations. Its first workshop was established in 1764, near the village of Baccarat, France. The brand can boast cooperation with one of the world's most famous contemporary designers – its visionary is Phillipe Starck. He designed the black crystal Zenith chandelier for Baccarat, and two years later he presented the Darkside Collection, the only one of its kind in the world.
The brand owns two crystal museums, also designed by Phillipe Starck.
Baccarat has always created luxury products in cooperation with leading world artists. It pursues this philosophy to this day. For example, Marcel Wanders, Ellie Top, and Jaime Hayon have worked for the brand.
Czech customers can also enjoy Baccarat products. A shop in the Art Nouveau Municipal Building in Prague is the first to offer the products of this famous French glassworks company.
In its luxury boutique, with glass designed in the company's in-house interior studio in Paris, you can admire the world's best crystal, produced by Baccarat, with 24 percent lead, which ensures the best quality glass.
In the minimalist space, designers let the object themselves shine and speak for themselves. Crystal chandeliers, glass sets, as well as products made by designers Marcel Wanders and Philippe Starck point to the decorative style of the brand, which is so characteristic of it, and which dominates both traditional designs – such as the famous Harcourt glass – as well as contemporary interpretations by the above-mentioned design stars. Aside from glass light fixtures and accessories, you can also purchase crystal jewels designed by Stefano Poletti and Stéphanie Bascou. As a pioneer in its discipline, Baccarat has always set the current trends and created the classics of tomorrow.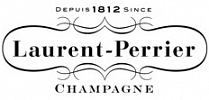 Laurent-Perrier was the first of the large houses in Champagne to start producing non-vintage rosé champagne; today, their rosé is synonymous with rosé champagne, and a quality benchmark for others. The Laurent-Perrier winery was established in 1812. Today, it is one of the last, and largest independent producers of Champagne, and is acknowledged worldwide as one of the best and most prestigious producers of champagne. The vinery is owned by the Nonancourt family and is one of the few in Champagne to lie directly in the heart of the extensive Marne wineries – in the picturesque village of Tours-sur-Marne, at the crossroads of three leading sub-regions of Champagne: Montagne de Reims, Vallée de la Marne, and Côte des Blancs.
The art of the present chef de cave Michel Fauconnet and his predecessor, Alain Terrier, who is acclaimed as one of the greatest vintners in Champagne, appealed to the royal court of Britain, to which Laurent-Perrier is an official purveyor. This is evidenced by the crest of the Prince of Wales on every bottle of Laurent-Perrier Cuvée Brut.
Le Bourgin, a company established by an eponymous native of Champagne in 1996, offers an exclusive collection of wines from France, Spain, as well as the new world, for gastronomic professionals, as well as people for whom wine is a passion and hobby. The portfolio of our vintners, built with care, a long-term vision, and French know-how, includes world-famous names such as Laurent-Perrier, William Fèvre, Bouchard Père et Fils, Henri Bourgeois, M. Chapoutier, Château Minuty, Dow's port, Spanish Marquès de Riscal, and others. We purchase all our wines directly from our partner wineries, without intermediaries, and we are their exclusive importer and distributor for the Czech Republic.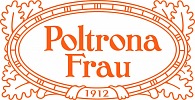 An international brand representing the design, elegance, and perfection of Italian production. It comes from Italy, but it has an international reach. Poltrona Frau is an icon in the world of furniture, and worldwide it shapes the values associated with the design and production of Italian products. The company has always improved through a thorough professional knowledge of craftsmanship. This knowledge, developed over the ages, should be passed from one generation to another, as masters say. The intimate and timeless elegance and originality of each piece are the product of craftsmanship and design enhanced by handcrafting in the most modern forms.
Poltrona Frau offers couches, poufy, chaise longue, armchairs, chairs, tables, coffee tables, dressers, lighting, beds, office furniture, partition walls, toilette tables, mirrors, photo frames, bowls, coat racks, and all in the best possible quality. In addition to Home, Office and Contract products (specialised contract-based furnishings), it can also boast supplying interiors for Ferrari, BMW, and Maserati automobiles.
Urban Survival is a platform for global design and high-end luxury furnishings in combination with the high-quality services of its architects and designers. The company was established in 2004, and since then it has executed major assignments in private and public interiors. On the Czech market, it offers luxury Italian furniture, interior design services and implementation, as well as comprehensive project and engineering work. The comprehensiveness of Urban Survival's service is its greatest asset. The basic service includes interior design and consultation with an architect. Urban Survival can offer you luxury Italian couches, armchairs, table chairs, bar stools, dining tables, desks, coffee tables, dressers, modern lighting fixtures, beds, office furniture, garden furniture, bathroom accessories, bedding, tableware, cutlery, household scent diffusers, and many other interior accessories. It also offers design and execution of atypical furniture, custom-made for a specific space. Our goal is to create, in cooperation with an architect, interiors to match the wishes, longings, and values of the most discerning clients.

ESCADA is a leading luxury fashion brand, emphasising modern elegance, light charm, and sensual femininity. The brand was established in 1978 by Margaretha and Wolfgang Ley. They soon became very successful with their original and inventive pieces, with bold colour combinations and patterns, exclusive applications, and carefully crafted knits. ESCADA's fortunes rose rapidly, and it began expanding its collections as well as creative work. The brand offers its customers high-quality and refined clothing, excelling with perfect cuts, a broad range of colours and prints, and an eye for detail.
The ESCADA and ESCADA SPORT collection embody a lifestyle fashion concept for a broad range of clothing: from everyday business and casual pieces to absolutely captivating items for special occasions. In addition to "ready-to-wear" fashion, shoes, and purses, you can also find ESCADA perfumes, eyewear, watches, and jewels. The ESCADA group is represented in 80 countries around the world.
The Prague ESCADA boutique on Pařížská Street 21, offers a broad range of models for all active women who love top-class materials and perfect cuts. In addition to the highly luxurious ESCADA line, the brand can also satisfy women looking for a more leisurely and sporty style, under the ESCADA SPORT brand. There are also countless accessories for the modern woman. Even the most discerning customer will find something for herself in the collection of purses and practical bags, clutches to accompany an evening dress, or backpacks for the day. There is also plenty for your feet: ESCADA shoes are comfortable and always made with the highest-quality leathers. Choose from elegant pumps, comfortable moccasins, sporty sneakers, or extravagant boots, as the perfect accompaniment for any outfit. To make your perfect appearance complete, and to make a great impression, choose from the ESCADA Jewellery collection of jewellery and watches, and from ESCADA perfumes.